Defective Products in the Workplace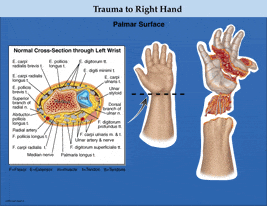 Many injured workers are not aware they may have grounds for a third party lawsuit when the accident involved a machine or tool used in the course of their job. The Marquart Law Group has the demonstrated results in product liability claims to secure rightful compensation for your losses.
If you suffered severe injuries or a family member was killed because of defects in industrial machinery or workplace apparatus, contact our Rancho Santa Margarita, California, attorneys for a free case evaluation at (949) 589-0150.
Industrial Machinery Defects
The Marquart Law Group has a successful record in suing manufacturers of defective machines on behalf of injured employees in Orange County. Our lawyers have the sophisticated background and resources to pursue claims involving:
Grinders, augers, and mixers
Printing press or die press
Packaging machinery and binders
Industrial lift machines (forklifts, man lifts, robotic arms)
Conveyor belts
Saws and pneumatic tools
Electrocution or explosion
Malfunctioning or out-of-reach safety switches
We can handle any workplace injury caused by a defective product (we represented the family of a man who was electrocuted at work by a Bun-O-Matic coffeemaker)
Compensation for Severe Injuries
In industrial machinery accidents, injuries are often permanent and disabling. We have handled severed fingers and hands, crush injuries resulting in amputation or loss of use, back injury from falls, burns, nerve damage and chronic pain, head injury, eye injury, paralysis, and all manner of catastrophic injuries.

Jeffrey Marquart is a degreed mechanical engineer who can explore the underlying product defect, whether the machinery was inherently dangerous or the design allowed for continued operation with safety guards disabled. We investigate promptly to document the dangerous conditions, interview witnesses, and secure the apparatus for inspection by industrial engineering experts.
Dedicated to Your Maximum Compensation
In many cases, The Marquart Law Group joins forces with workers' compensation attorneys to help our clients recover all available damages and benefits. Contact Mr. Marquart today to begin the investigation. Call us at (949) 589-0150 for a no-cost evaluation of your possible claim.
Serving clients throughout Southern California:
Orange County · Los Angeles County · Riverside County · San Bernardino County · San Diego County · Ventura County