Orange County Car Accident Lawyers
Another driver's lapse in judgment or careless operation can change life in an instant. The Marquart Law Group of Rancho Santa Margarita, California, is your powerful advocate in securing the full compensation for the medical, financial, and personal impact of an auto accident in Orange County.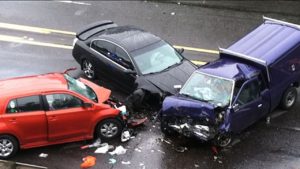 Through sophisticated preparation of claims, our attorneys have helped hundreds of clients in South Orange County obtain settlements and judgments against the negligent parties who caused their injuries or fatal accidents. Call us at (949) 589-0150 to discuss your case in a free consultation.
Aggressive Auto Accident Investigation

The Marquart Law Group prepares every car accident case for trial. If liability is disputed, swift action is important to proving the other party's negligence. Our lawyers often visit the scene themselves to obtain witness statements, photograph the wreckage and debris field, and get a firsthand feel that may later be instrumental in settlement negotiations or a jury trial. Jeffrey Marquart's engineering background aids in reconstructing the accident to prove your claim.
Your recovery of damages depends on available insurance coverage. If the other driver's policy is insufficient to cover your losses, or the driver has no coverage, we turn to your own uninsured/underinsured motorist policy. Your own insurance carrier will often "lowball" these claims. Our skilled trial lawyers fight insurance companies (the other driver's and yours) and exhaust all sources of insurance to secure your deserved compensation.
We're Invested In Your Case
The Marquart Law Group is committed to your recovery, physically and economically. In cases of catastrophic injury or brain injury, we retain experts to determine your future medical needs and calculate the costs of ongoing care, lost earning potential, and damages for the permanent loss. We won't settle for a low offer, but dedicate the energy and resources necessary to achieve the best possible outcome.
Direct Access to Qualified Orange County Injury Attorneys: (949) 589-0150
Contact Jeffrey Marquart or Alyson Cunny for a free consultation about your auto accident, including evenings, weekends, and hospital visits.
Serving clients throughout Southern California:
Orange County · Los Angeles County · Riverside County · San Bernardino County · San Diego County · Ventura County